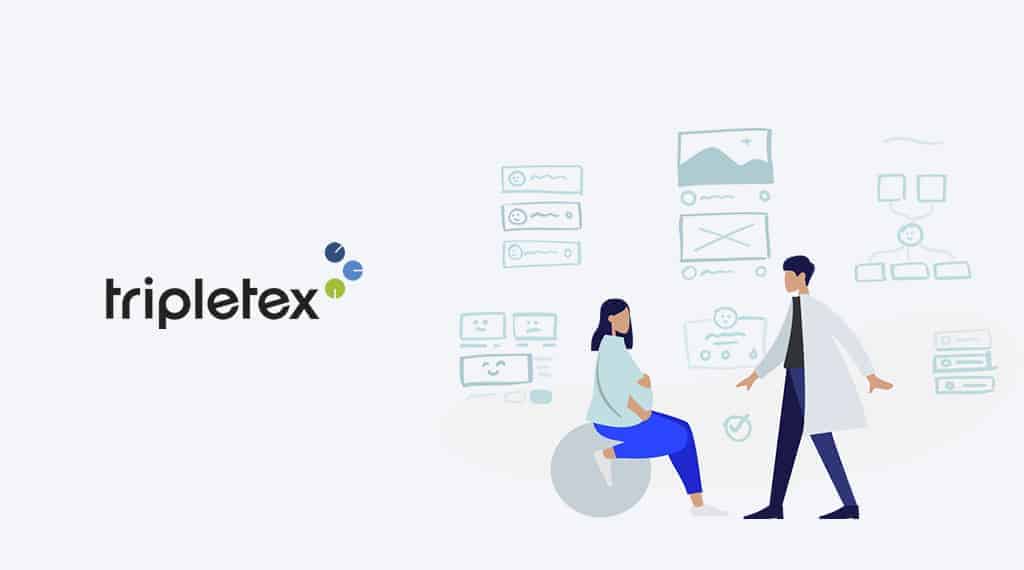 UX Design at Tripletex: Designing Accountant-Friendlier Software
Tripletex is a company that develops accounting software for small to medium-sized enterprises. They have grown steadily over the years, but they wanted to take their growth and success to the next level. With so many people using accounting software daily, Tripletex was important to create an intuitive user interface that would make its product stand out from its competitors in the industry. After interviewing users, conducting research and reviewing data, I recommended design changes that increase usability and improve conversion rates!
Who is Tripletex?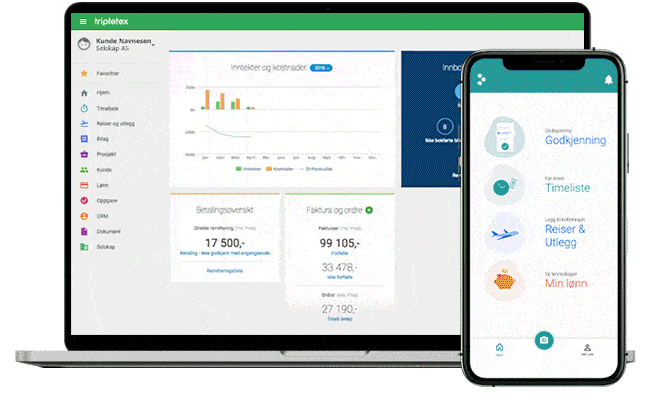 Tripletex is a cloud-based system for the modern business founded in 2002. Tripletex's smart solutions, convenient APIs and automation are perfect for small or medium-sized enterprises that need access to an affordable financial management tool. With modules designed specifically for different industries, including plumbing engineers, who may not always rely on their accountants as larger companies outsourced them, there will soon be no more excuses when it comes to getting your numbers together – you can do it all from anywhere!
What was the problem Tripletex faced?
Small to medium-sized enterprises often struggle with accounting software that is too complex and difficult to use. Many users had expressed their opinion that the software was confusing and not intuitive. The results are higher costs, more time spent on administrative tasks, and less productive time.
What was the agitation for Tripletex?
We found the main reason for this was that users couldn't find their way around the product easily. They didn't feel confident in using it because of its confusing design and insufficient clear call-to-actions throughout each process. Users found it difficult to navigate through the product because there are too many buttons, drop-down menus and links that go nowhere. This not only made it harder for users to find what they needed, but also reduced their productivity! This leads to frustrated customers who churn out quickly!
And the solution for Tripletex was…
The design team simplified the interface by removing unnecessary options, rethinking navigation paths and eliminating clutter from every screen. This makes it easier for new users to learn how to get started quickly with Tripletex's services without having any experience using similar tools before! I also introduced a completely new design system and design process that helped everyone feel part of the process of product development and felt connected to the customer.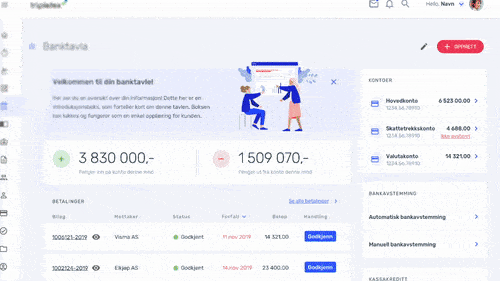 We have made significant changes to the app and web solution, and they have turned out fantastic! When users open the application now, they will see bright colors that draw their attention to what is most important. Not only can you easily find every feature with these new eye-catching tones, but the conversion rates are also rising because people know where everything is. We wanted to make it even easier for users – we even added some "hubs" and dashboards to ensure everyone stays on top of things faster, without having any more confusion along the way!
"Working with Alexander in Tripletex was a pleasure! Alexander is innovative, creative and visionary. He's able to think outside the box, not constrained by the "established" ways of do things. I learned a lot from working with him, while also having a very good time."
"Alexander and I worked together in Tripletex where I work as a team leader. Alexander was truly an inspiring soul. He took responsibility from day one, and did much more than what was expected in his position. Alexander is someone who takes the initiative and really cares about the product he is working on. And not least, extremely skilled in their subject! Very impressive!"
What were my responsibilities at Tripletex?
Push the boundaries of what it means to be user-friendly in the accounting/ERP world.
Managing a complete redesign of the Tripletex system.
Creation and maintenance of a design manual and design system through tools including Adobe XD, Sketch, InVision and Lingo App.
Creating and maintaining the UX process, tools and design principles within Tripletex.
Enhancing the understanding and knowledge of user experience with the entire development department.
Ensure that UX is always on the agenda and given priority
Discover more
Discover more of the work I've done