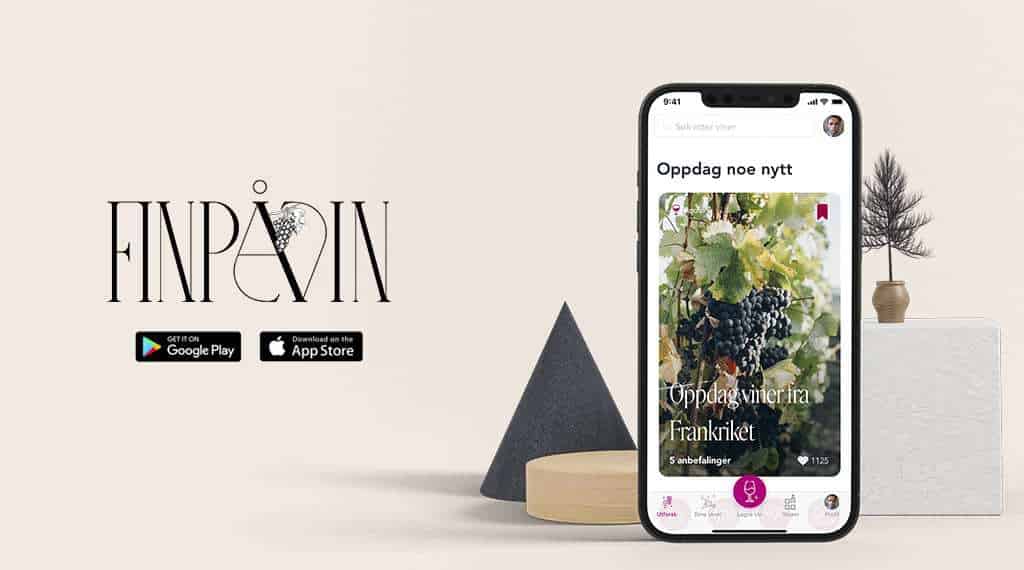 FinpåVin: The Wine App that Uses AI and Machine Learning to Encourage Discovery
I love wine. My favorite wines are those that taste like nothing else you've ever had (especially I love champagne), with unique flavors that are perfect for a special occasion or just because you're adventurous. I have discovered there are so many different wines in the world, each with its own unique taste profile and perfect for every occasion imaginable – from weddings, barbecues or date nights. The problem was to find them!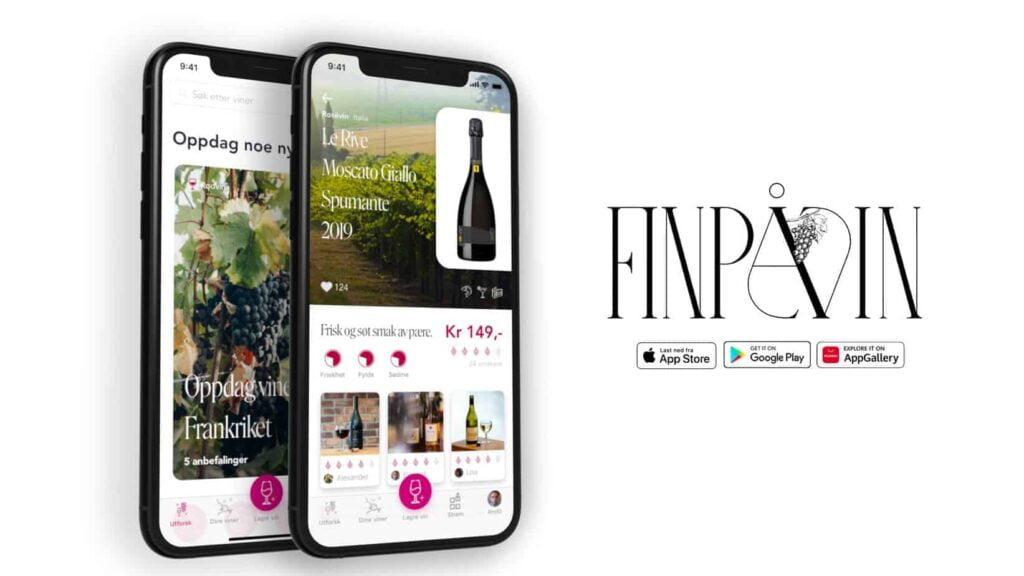 An app that could help wine lovers find their next bottle of vino seemed like a no-brainer. But how would I do that? There is only one app in Norway with the right focus – Vinmonopolet, the state-owned liquor store. Sure enough, they list all kinds of information about wines from all over the world, but I have seen how an intuitive design might be even better at using what is already there: data!
The problem FinpåVin setout to solve
As already mentioned, the state liquor store Vinmonopolet is the only database and app provider for Norwegian wine discovery. They have a huge database of information on the taste of the different wines they offer, and where they come from, etc., but they do not use this data properly (in my opinion). The app is not user-friendly, and you can't use it to search for wines that fit your preferences.
The agitate for FinpåVin
Wine lovers can now find their perfect match with the new wine app, which uses natural language input to recommend wines based on the taste profile. Users simply type in what they like. One example could be "an sweet and fruity aged bottle," and the AI engine will combine this data with expert reviews from an online database of thousands of wines for recommended bottles that match your taste preferences. In addition to a recommendation list, there is also information on how many other people who use the app also enjoy these types of flavors (which could be helpful if you are looking for something popular). You can also save favorite bottles or share them via SMS or Facebook messenger!
The app will also feature the ability to take a picture of your wine bottle or label and find what you're looking for with image recognition.
The solution to wine discovery
We use advanced machine-learning techniques to recommend wines based on taste profiles, which allows users to search for wines according to taste profiles instead of grape varieties or country of origin. Our algorithms also allow our users to discover similar tastes from other users in the community based on their preferences, so they can get more in-depth reviews of the wine without having to buy a bottle first. Users have access not only to what we recommend, but also to recommendations from friends in the app, as well as to tasting notes from other members who have tried these bottles before. Artificial intelligence powers this recommendation engine, which means your tastes are always unique compared to everyone else in the app!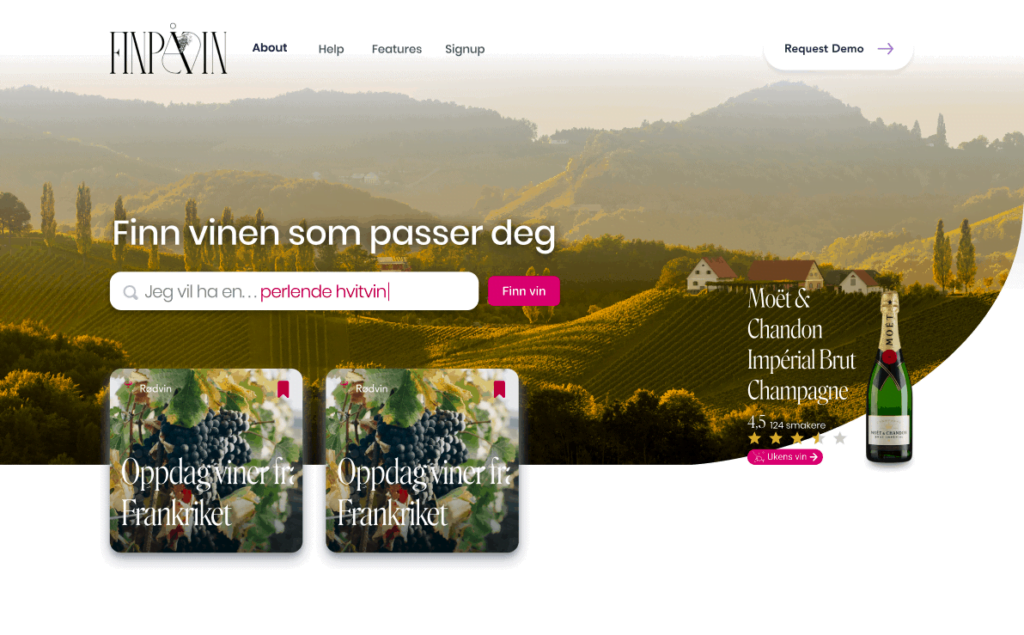 Our advanced technology makes the search for something as complex as wine simple by allowing users to type in phrases such as "fruity red" or "smooth white" instead of complicated terms like Bordeaux blend or Sauvignon blanc. Instead of simply finding products within certain parameters (such as the price range), we use a data-driven approach to recommend wines based on user preferences.
The FinpåVin app is really an AI wine discovery app that uses natural language input and machine learning algorithms to find the perfect wine for you, and allows users to discover similar tastes from other members of their community.
What I learned from creating a wine discovery app
This project began as something I did for fun in my spare time to challenge myself and learn something new outside my 9-5 job, and it did! I had to dive deep into AI, machine learning, search patterns, and learn so much about collecting data and what can be done with an extensive set of data.
What I learned and worked with:
UI/UX design
UX and Market research
APIs and data handling
Machine learning
Image recognition
Artificial Intelligence (GTP-3)
App development
marketing
Data collection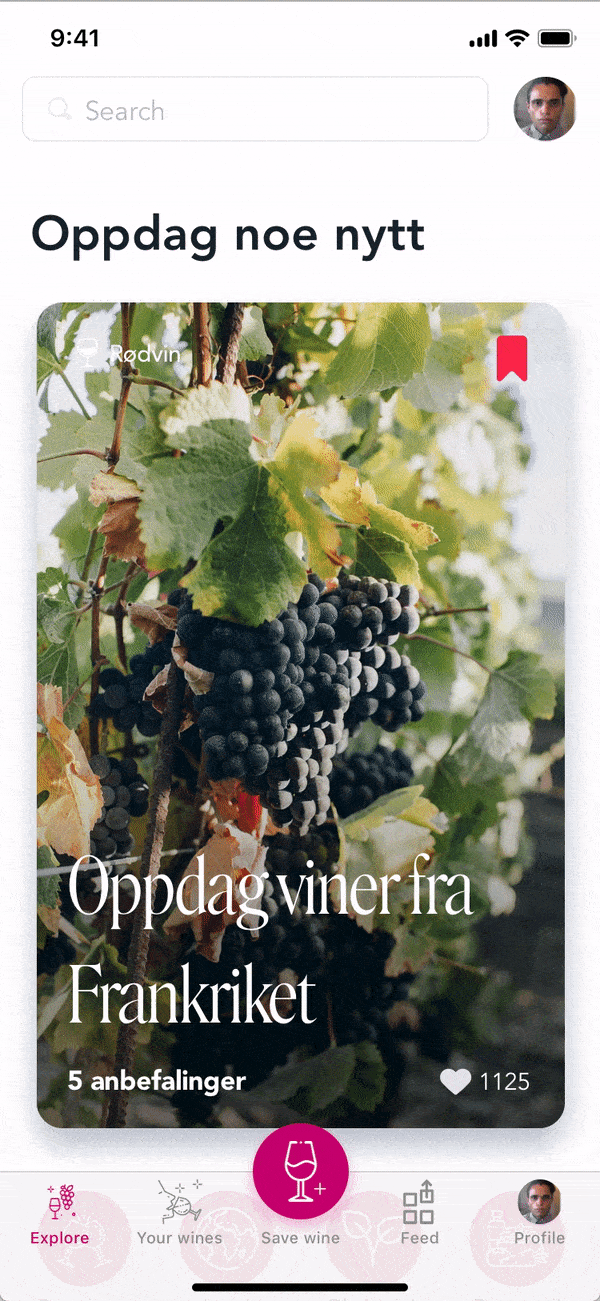 Discover more
Discover more of the work I've done