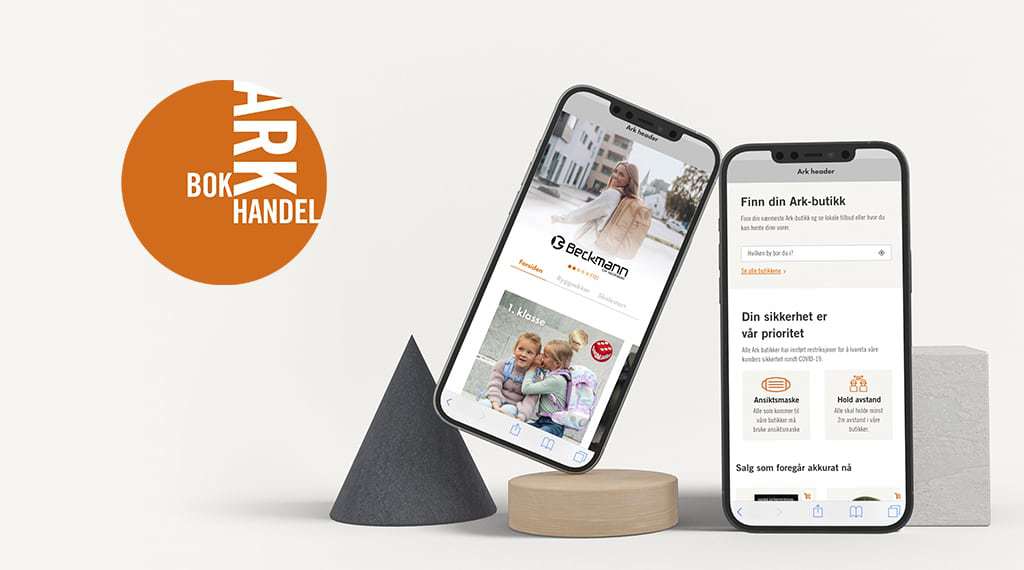 Ark.no – 15% Conversion Rate Increase with UX/CRO
Ark.no is Norway's largest online store, and they were looking for UX designers to help make their website more user-friendly. I was responsible for the UX design of the project and conversion rate optimization (CRO). I carried out a UX/CRO audit, which helped identify areas that needed improvement to increase conversion rates. The CRO process included A/B testing landing pages, changing the color scheme of the site, and creating a better user experience by helping the user find more engaging content and exploring the products Ark.no offers to the Norwegian market.
What was the problem for Ark.no?
With more than 1 billion Norwegian Kroner in sales per year and a relatively low conversion rate, it's no wonder this company wanted our help! They had identified key problems with their current site we could fix to improve conversions. This was to make it easier for users to find what they are looking for on the site, or to explore new products without having to leave their page! Along the way, we also discovered more areas that needed focus, and worked closely with the Ark.no team, including the sales and marketing department, but also their designers and SEO specialists.
Despite consistently good results, we recognized that parts of ark.no were increasingly failing to meet the expectations of customers. Instead of carrying out a lengthy and time-consuming redesign process for the entire online store, we decided to tackle the product pages first, as we reckoned it was natural to prioritize first.
For us, it was important to present the entire product range in a much more attractive way, especially for products other than books – while making the shopping experience on the product pages as smooth and simple as possible.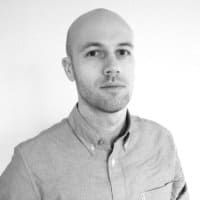 How did we solve it?
Our team took care of everything from start to finish – from identifying problems with their old design to implementing changes on site so that people can have an even better experience when shopping at Ark.no! This includes improving navigation by creating content flows that lead users to explore more products; adding an improved filter UI so you can easily search through different product categories; simplifying the checkout process by eliminating unnecessary steps; adjusting colors throughout the website so that there are fewer distractions when browsing; redesigning campaign and theme pages to both create a better experience and optimize for SEO.

And the results?
The result of the work for Ark was brilliant. 15% increase in conversions to their e-commerce.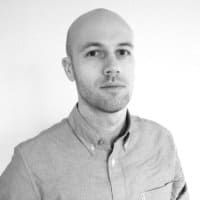 "They understood the issue quickly, and solved the challenge in a good way that both took care of our need for an appealing design to appeal to all target groups while still thinking about conversion. The end result was very satisfactory and we were able not only facilitate function but also be able present books far better than before by creating something fresh new with features like grids and product-specific layouts."
How to best reach the customers?
By taking into account the customer journey of Ark's customers, we were able to optimize their online store to increase conversion. Firstly, through observation and conversation with people who shop in Ark's stores, we have gained valuable insights into how shoppers approach a purchase decision. From these conversations and the implementation of various tools, like Hotjar, during our research period (we observed user journeys in collaboration with other tools), it was clear there could be room for improvement on key pages, such as product listing pages, so that they provide more information about products, and make it easier to filter out what is not needed – all without affecting speed or functionality. With this knowledge integrated into its design decisions early in the development process, which included designers working closely with engineers throughout the production cycle, optimizations are implemented.
Content is part of UX and CRO
We have worked with Ark's content marketing team to ensure that we meet the needs of their customers looking for high-quality, multi-platform content. We modernized their design language and optimized all user journeys to increase sales and revenue, and completely redesigned several category pages to optimize them for successful content marketing campaigns.
You can see more of my work from Novicell here!
Pictures of the solution for Ark.no
Discover more
Discover more of the work I've done